Outdoor Education
Our wide-ranging outdoor education offer has always been a hallmark of a Bredon School education, encouraging pupils to think independently, to use their initiative, exercise problem solving and improve team working skills.
Making the most of our 84-acre rural setting pupils have the chance to learn in an outdoor environment, be that on the school farm, climbing wall, shooting range or across our stunning campus. Pupils in Year 4 through to Year 9 have timetabled Outdoor Education lessons each week enabling them to try a range of activities including archery, cycling, climbing, kayaking and orienteering to name a few.
Beyond our campus, our qualified Outdoor Education instructors regularly take pupils off-site to experience camping, caving, mountaineering and trekking enhancing our pupils' understanding for the environment and surroundings.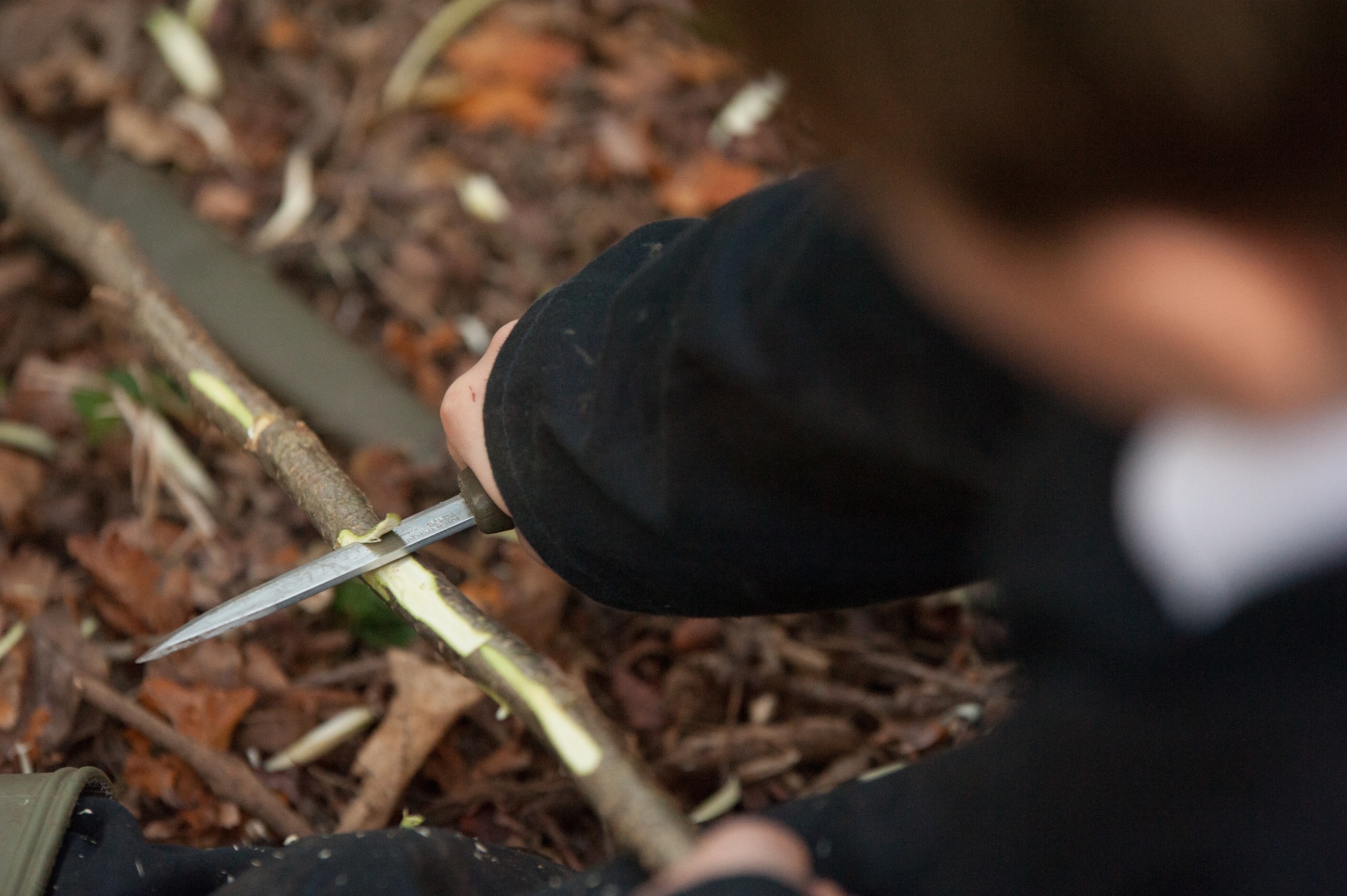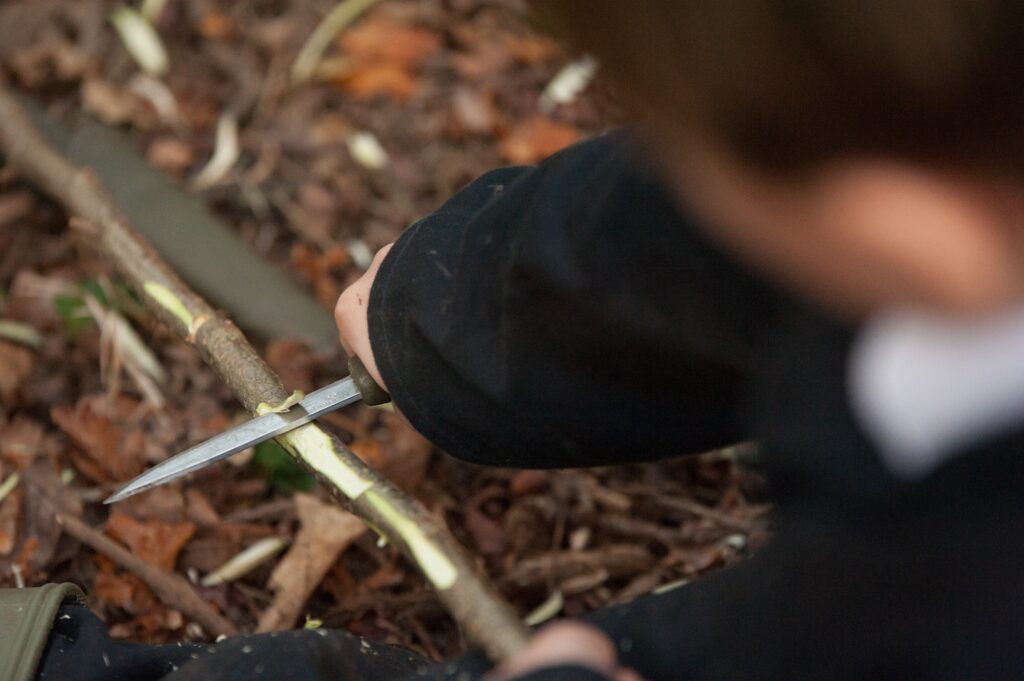 Bushcraft Sessions
Our Bushcraft sessions allow pupils to spend time outdoors, getting stuck in with practical activities and getting back to nature whilst picking up practical and social skills.
Many of our pupils will have experienced the joy of time outside of the classroom during their Forest School sessions in Junior School. Our programme of Bushcraft activities ensures that this passion for nature continues as our pupils move into Senior School and beyond into Sixth Form.
So, what actually happens during a Bushcraft session? Pupils will spend time outdoors exploring the wild areas of our 84 acre estate, learning about the natural environment that surrounds us, and how each of us can look after our local spaces and wildlife in order to make a positive impact.
Pupils will learn various survival skills such as shelter building, wild cooking and recognising different types of natural food sources. Pupils have enjoyed building willow fences and working on their knife, whittling and wood splitting skills.
You will often find our pupils gathered around a campfire at the end of a session, sharing stories and potentially cooking up some Bredon School sausages.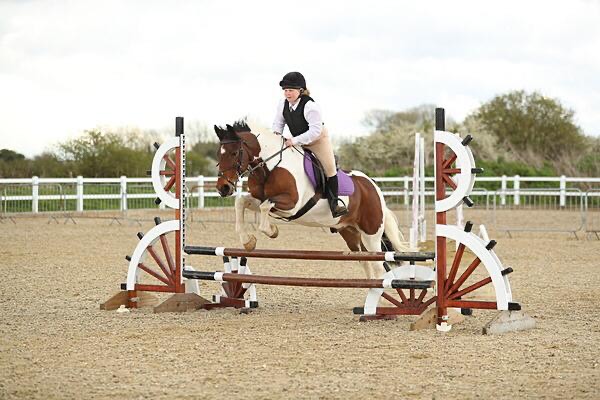 Equestrian Activities
Pupils take part in riding sessions. Beginners are able to gain the basic foundation skills for horse riding whilst experienced riders are able to develop and improve their skills.
Lessons consist of flat work, pole work and jumping as well as gaining experience of cross country riding structured to ensure pupils improve over time. In addition, stable management sessions are tailored dependent upon age and ability of the individual.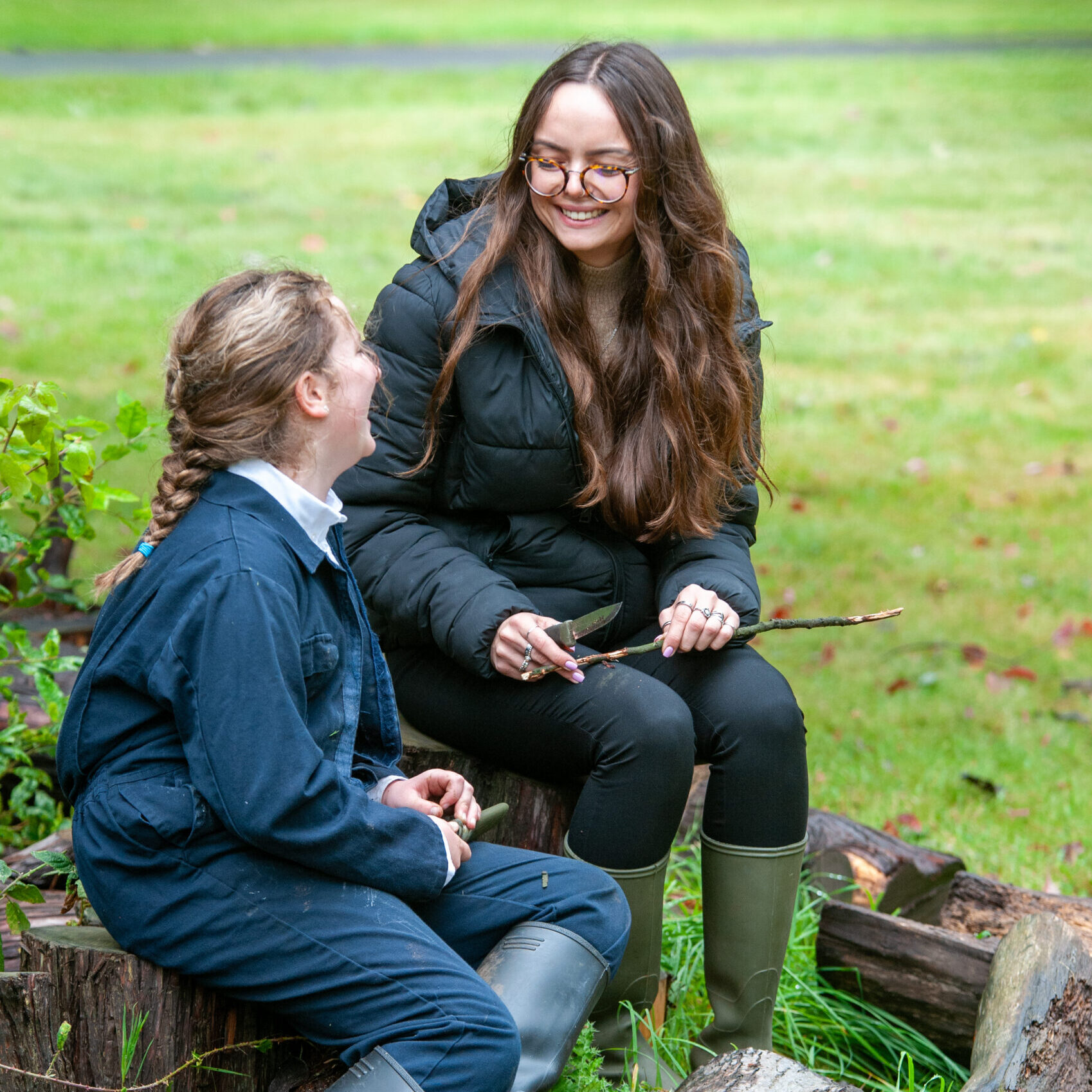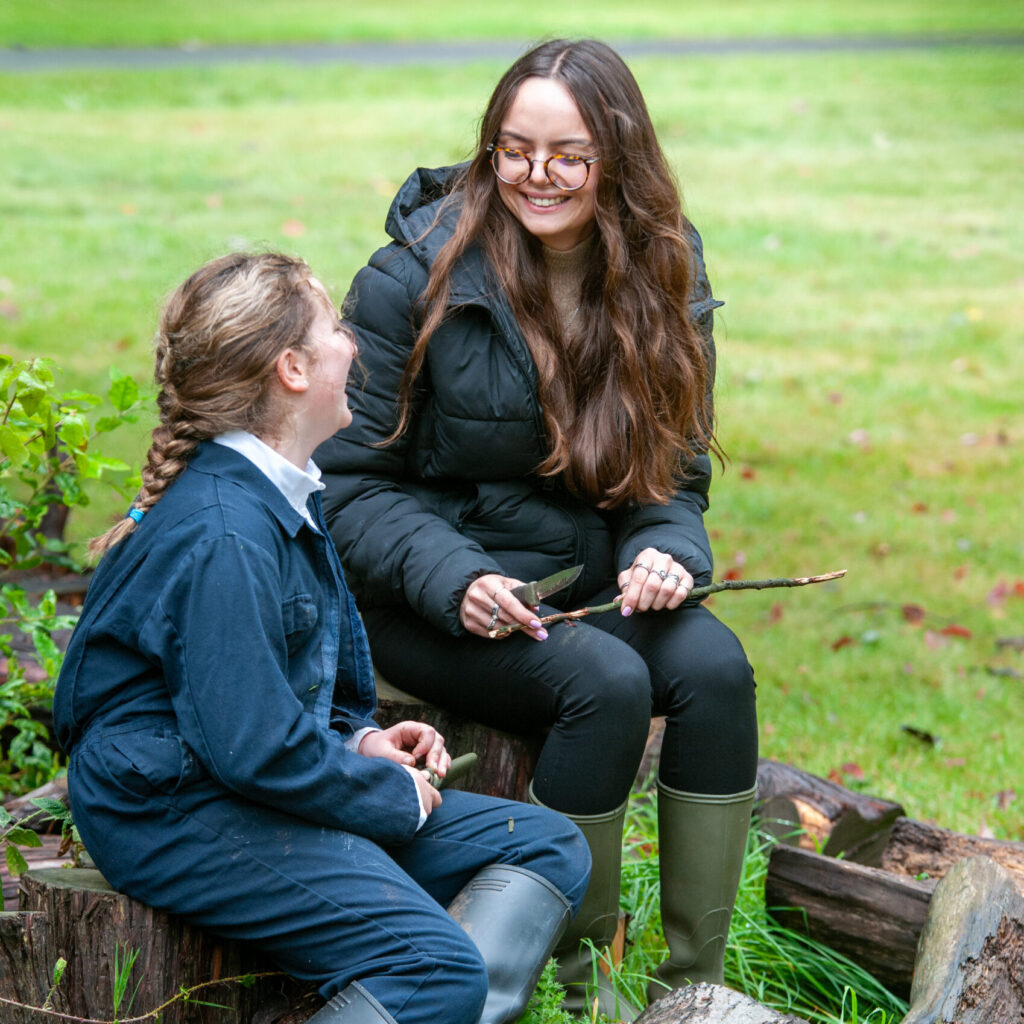 Forest School
Set deep in the School's extensive woodlands is Bredon's dedicated 4 acre Forest School.
Learning about the environment and developing a range of practical skills, pupils in the Junior School take part in weekly lessons. From observing insect habitats, learning how to identify different leaves, planting trees and creating numerous works of art from branches and twigs, there is plenty for pupils to try. Of course, making hot chocolate on the campfire using newly learnt cooking skills is always popular!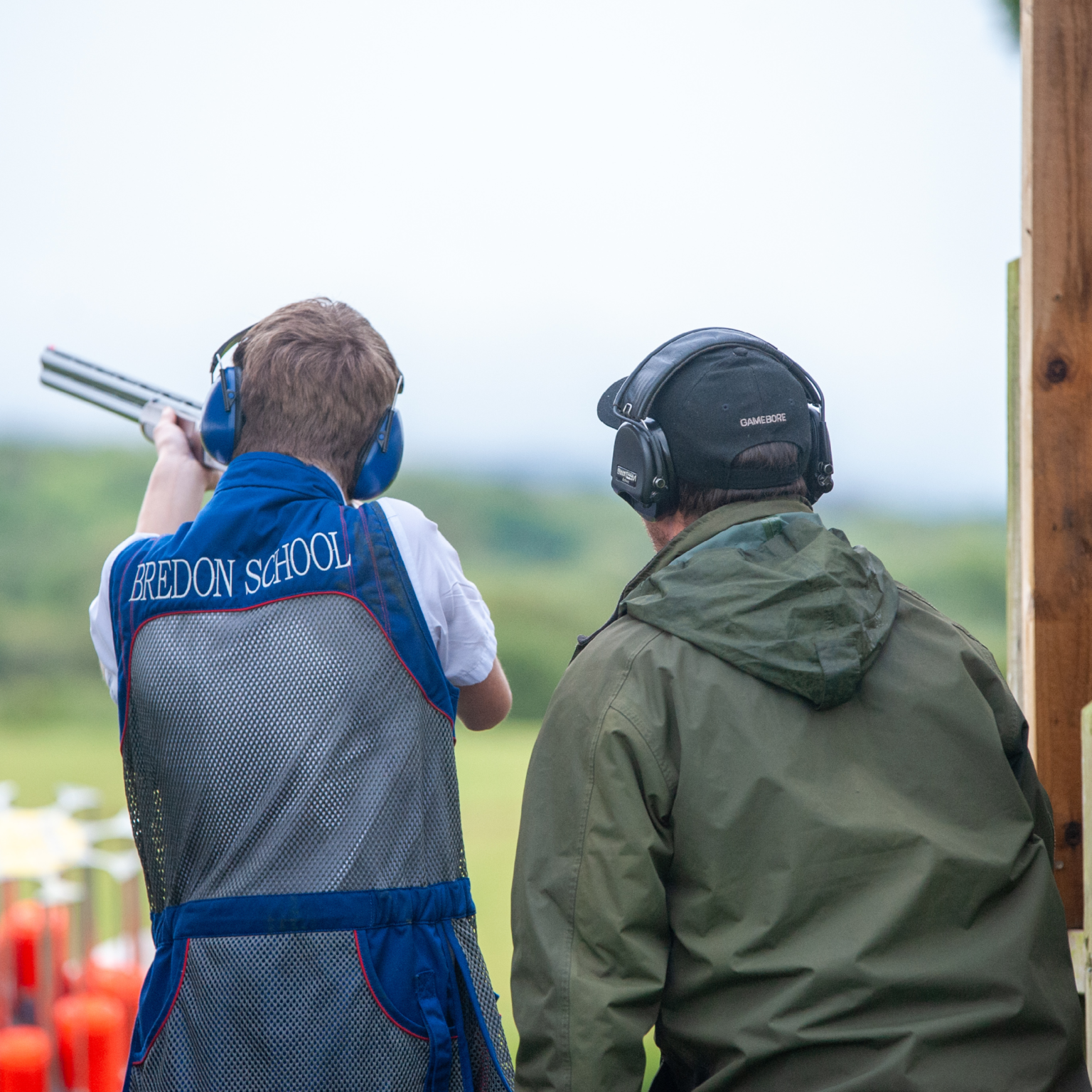 Clay Pigeon Shooting
A long standing part of Bredon School's sporting provision, clay pigeon shooting takes place on our purpose-built shooting range where pupils can experience shooting for the first time or develop their skills as a member of a number of Clay Shooting teams.
Led by highly experienced instructors, Bredon's shooting teams have enjoyed enormous success in a host of competitions in recent years. Bredon School has previously been named at 'School of the Year' by the Clay Pigeon Shooting Association (CPSA) recognising the school for encouraging and supporting the participation of pupils in clay pigeon shooting.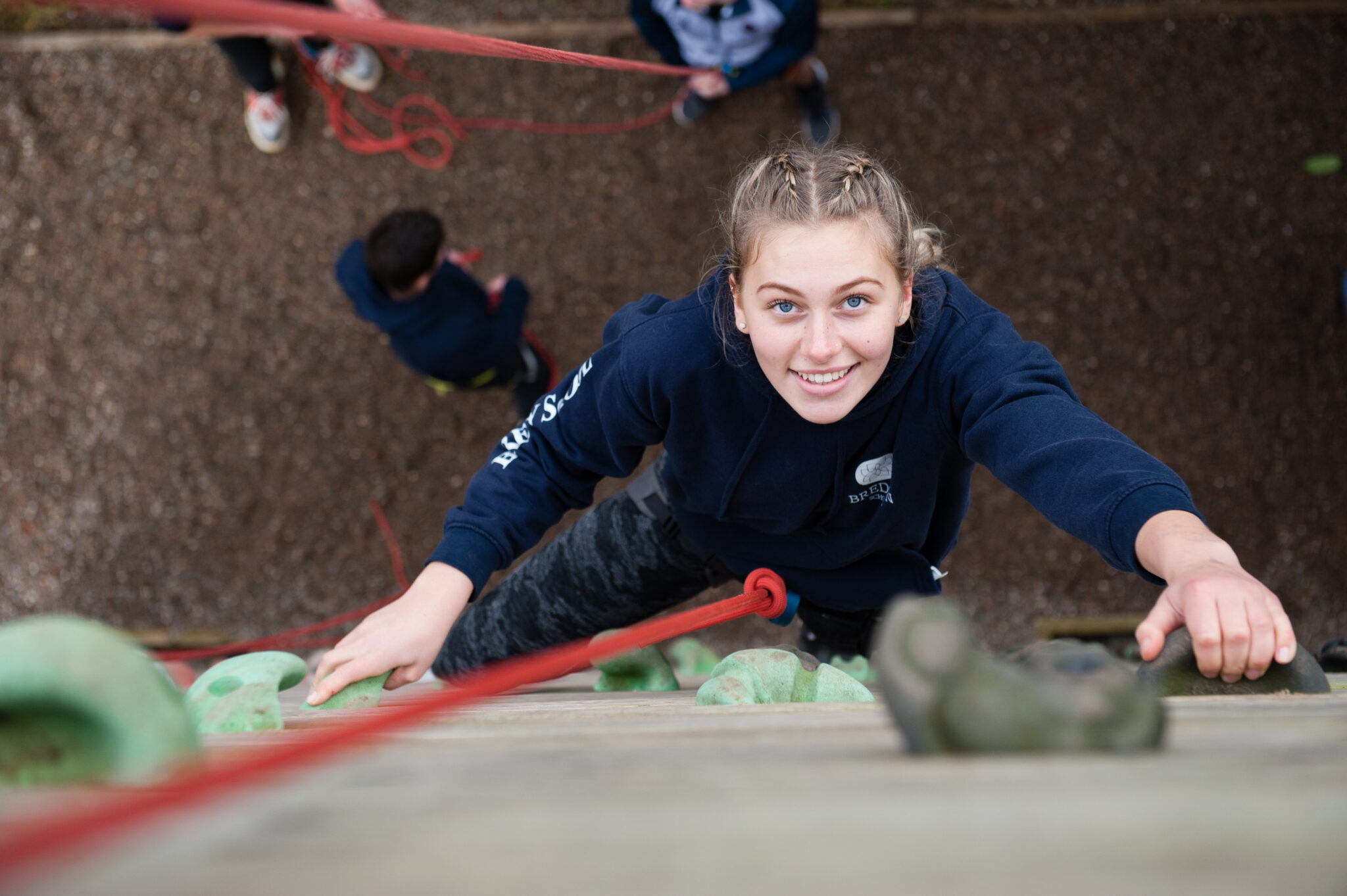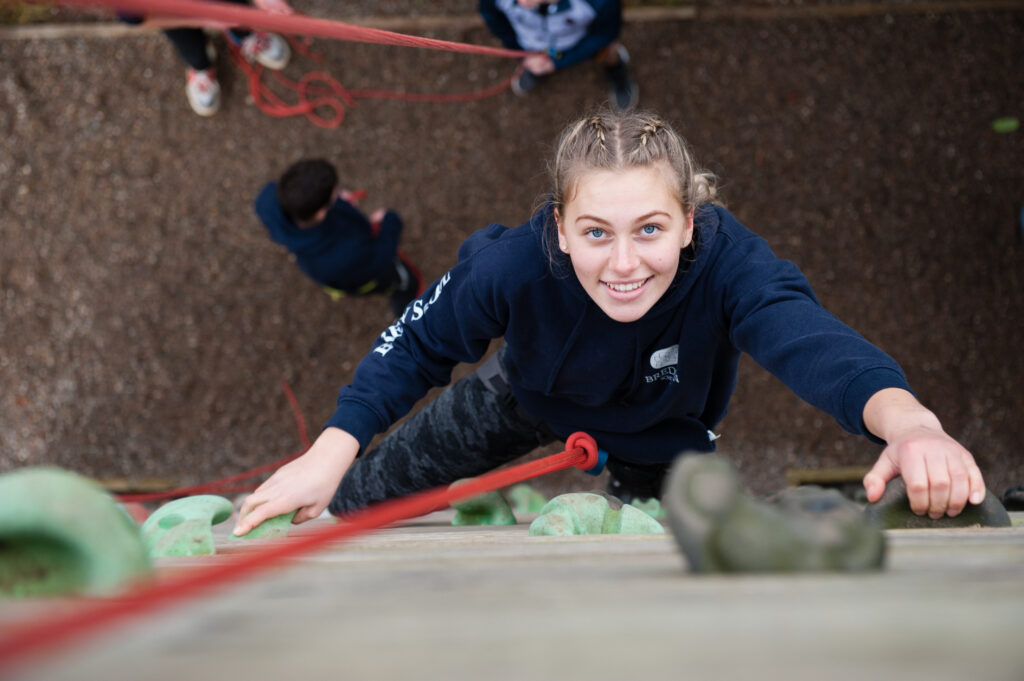 Climbing
A popular activity at Bredon School not least due to our onsite climbing wall, our pupils enjoy regular climbing lessons with qualified climbing instructors.
Challenging pupils to compete against their personal best and conquer their fears, our pupils find climbing to be an extremely rewarding sport. Pupils learn valuable teamwork skills during their climbing lessons, working together to ensure that all safety equipment is prepared and supporting each other as they climb. Clear communication skills are put to the test as pupils strive to help each other to find the best routes whilst climbing.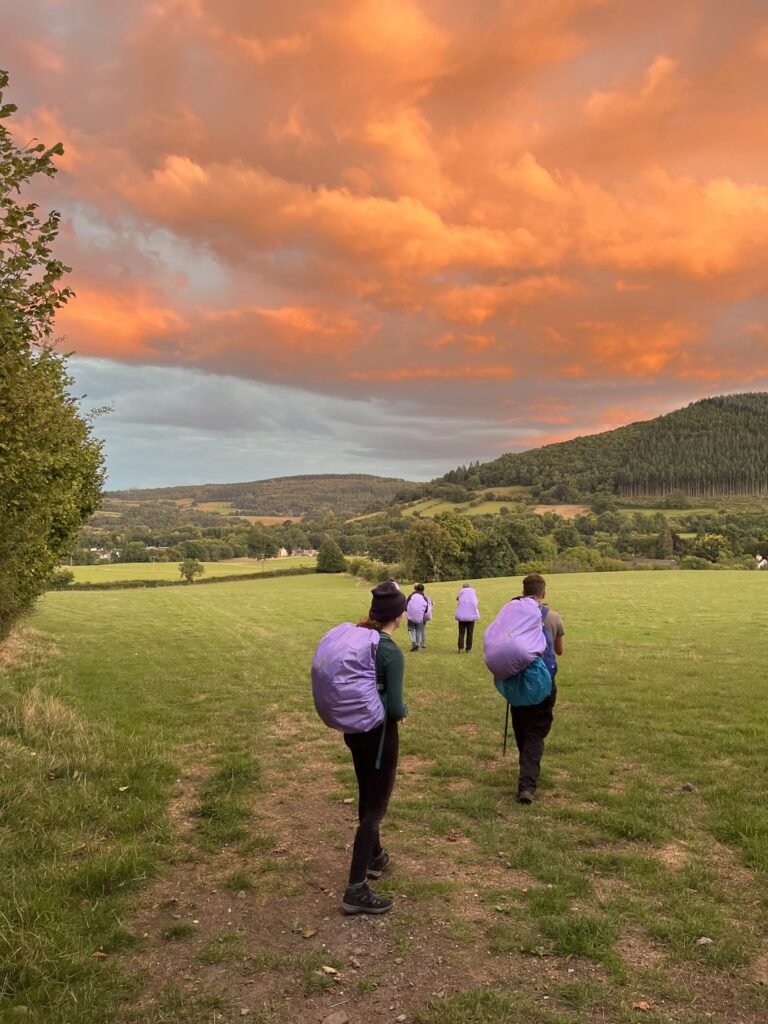 Duke of Edinburgh
Bredon School is a Duke of Edinburgh's Award Directly Licensed Centre, which allows us to run and approve Bronze, Silver and Gold Awards.
From Year 9 upwards, our pupils have the opportunity to take part in the Duke of Edinburgh's Award scheme. There are three Award levels – Bronze, Silver and Gold all requiring a different minimum age and period of participation.
Bronze Award – available to pupils in Year 9, the Award takes a minimum of 6 months to achieve
Silver Award – available to pupils in Year 10 and above, the Award takes a minimum of 6 to 12 months to achieve
Gold Award – available to pupils in Year 12 and above, the Award takes a minimum of 12 to 18 months to achieve
There are four sections to both the Bronze and Silver Awards and five to the Gold Award:
Volunteering – undertaking service to individual or the community
Physical – improving in an area of sport, dance or fitness
Skills – developing practical and social skills as well as personal interests
Expedition – planning, training and completion of an adventurous journey in the UK or abroad
Residential (Gold Award) – involves working and staying away from home doing a shared activity and meeting new people. Organised and paid for by the pupils themselves with guidance from additional resources
The Duke of Edinburgh's Award scheme is highly regarded by universities and employers as a reflection of a young person's commitment, fortitude and adaptability. The programme is achievement-focused and demands significant commitment, thereby engendering our pupils with the vital skills for work and life.
Those who complete their Gold Award are invited to St James's Palace where a member of The Royal Family presents them with their Award certificate.
Pupils in Junior School have the opportunity to take part in the Junior Duke Awards. The award scheme include skills such as first aid, swimming, cookery, domestic tasks, public speaking, caring for others and puncture repair to name but a few.
The award scheme is inclusive; whilst high achievers may take on the award as an extra challenge to push their knowledge and skills base even further, those who perhaps have more practical strengths strive to finish the award taking great pride in its completion. The awards are exciting and different from normal school work.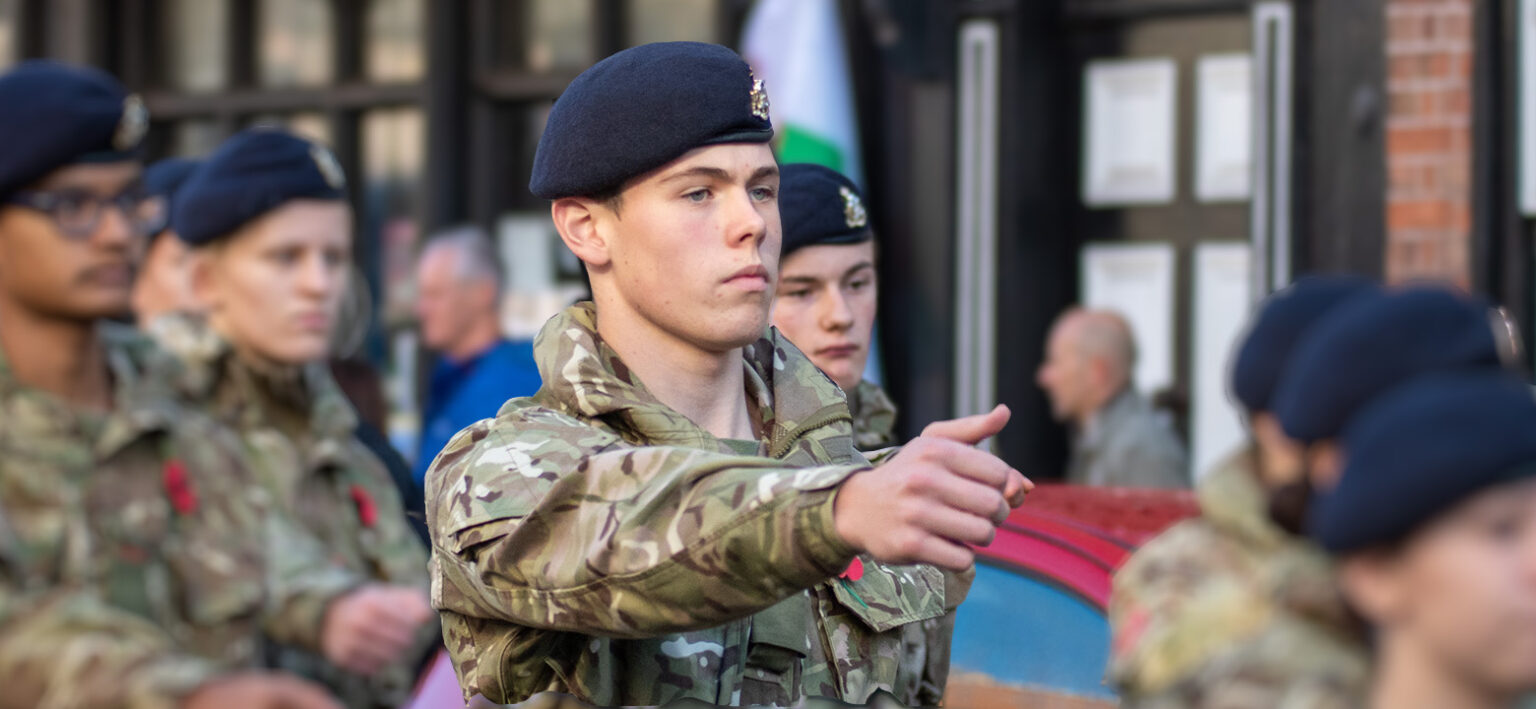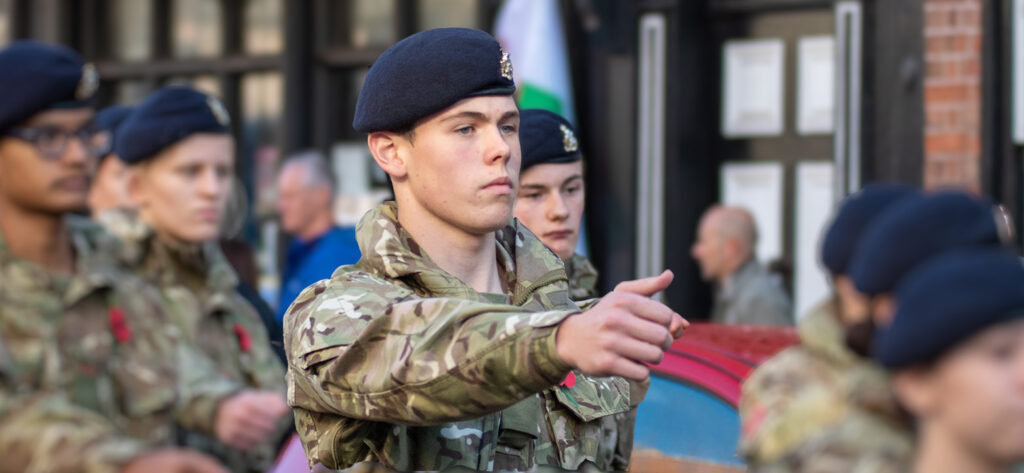 Combined Cadet Force
From Year 9 upwards every pupil is given the opportunity to be part of Bredon School's thriving Combined Cadet Force (CCF).
A Ministry of Defence sponsored youth organisation, the CCF aims to 'provide a disciplined organisation in school so that pupils may develop powers of leadership by means of training to promote the qualities of responsibility, self-reliance, resourcefulness, endurance and perseverance.'
Bredon School Cadets take part in weekly training when they undertake a range of activities and drills which include:
Skills at Arms
Navigation
First Aid
Drill
Bushcraft
Camouflage and concealment
Patrol techniques
Survival skills
Canoeing
Climbing
Cadets also have the opportunity to experience regular adventure training weekends and camps throughout the year to Army bases around the UK.
In 2023 a team of eight cadets from Bredon School Royal Monmouthshire Royal Engineers (Militia) accomplished a remarkable feat by earning the Bronze Award at the esteemed Cambrian Patrol, taking our cadets into the top 1% of UK Army and CCF Cadets.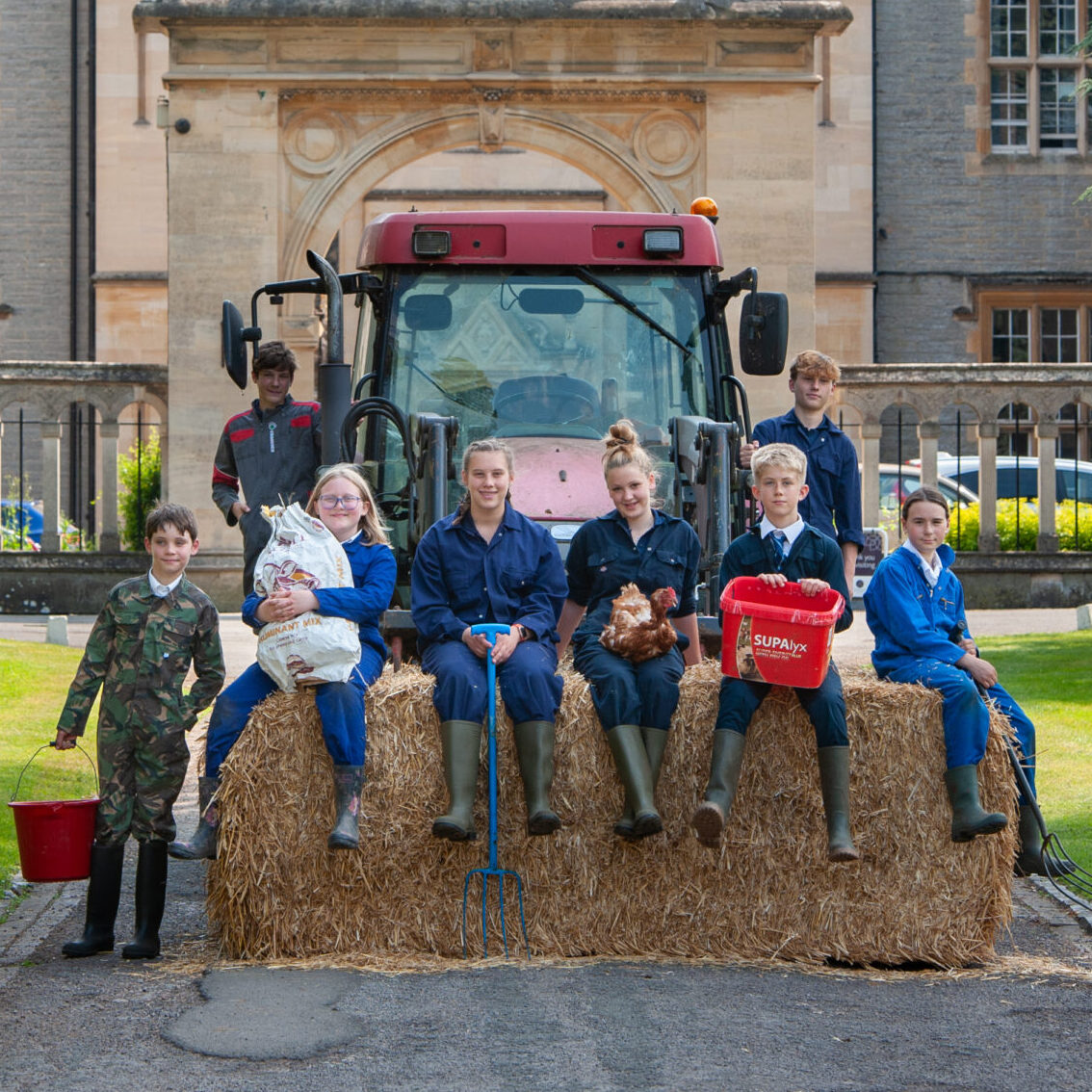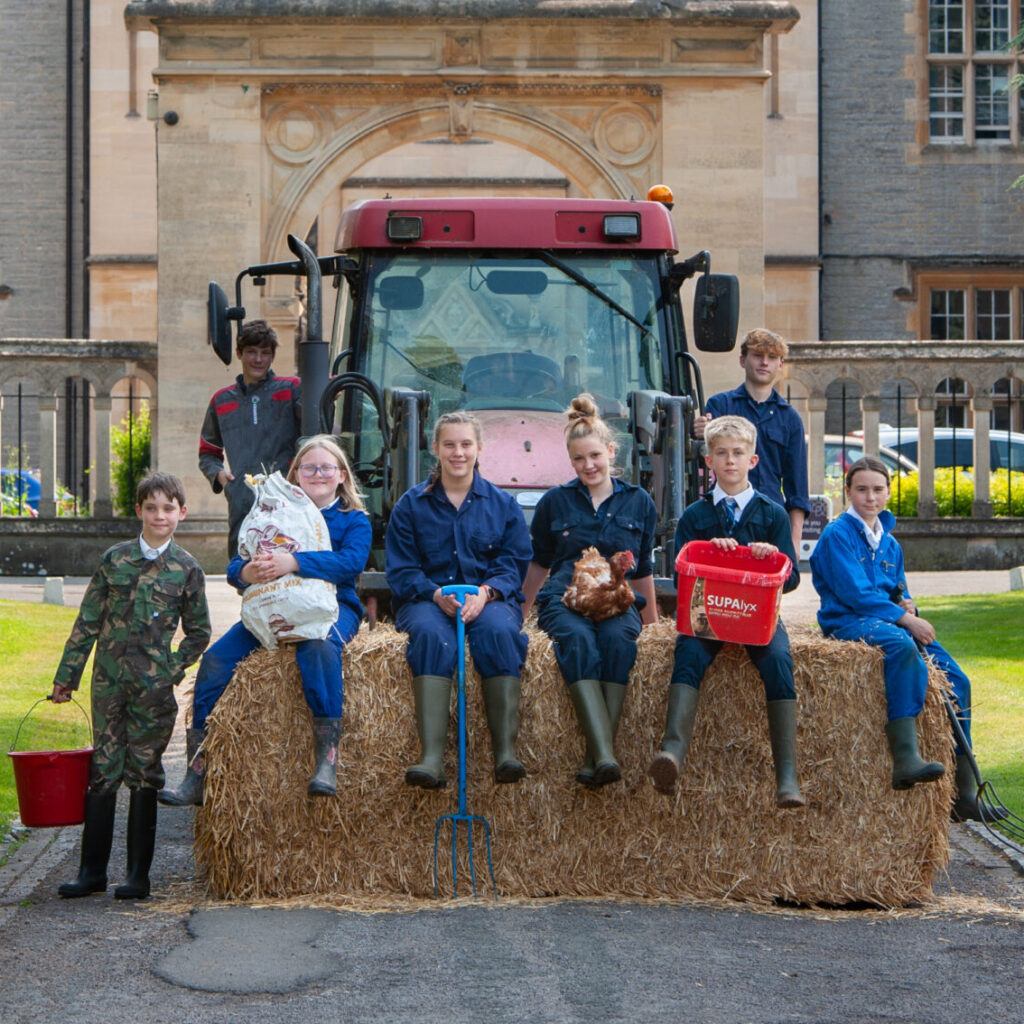 School Farm
Set at the heart of the School's beautiful campus is the School Farm.
The farm is home to a variety of livestock including a pedigree flock of Badger Face Welsh Mountain sheep, pedigree herds of Large White pigs and South Devon cattle, Shetland ponies and an assortment of poultry.
Pupils are involved in all aspects of the farm, gaining practical knowledge of animal husbandry, plant husbandry and countryside skills as well as having fun,  developing self-confidence by spending time with the animals, by being in the garden tending plants, and working as part of team.
Some of the skills and interest developed on the Farm include:
Responsibility – from caring for animals and plants
Understanding – as pupils learn about cause and effect (for example, animals and plants die without food and water, weeds compete with plants)
Self-confidence – from being trusted to be responsible for animals or plants, from achieving their goals and from enjoying the food they have grown
Love of nature – a chance to learn about the outdoor environment in a safe and pleasant place
Reasoning and discovery – learning about the science of plants, animals, weather, the environment, nutrition and simple construction
Physical activity – doing something fun and productive
Cooperation – from working as part of a team
Creativity – finding new and exciting ways to grow food
Nutrition – learning about where fresh food comes from
Key Stage 2 and 3 pupils take part in timetabled farm lessons each week, with Key Stage 4 and 5 pupils able to choose to follow City and Guilds vocational qualifications in Agriculture and Animal Care at either Level 2 or Level 3.
Outside of lesson time the farm is also available as an activity option and children who love animals or enjoy growing plants will find that volunteers and extra pairs of hands are always welcome, pupils are also able to volunteer to help in the mornings before school and in their own time.
At all times pupils are supervised on the farm and at all levels we aim to promote safe working practices. We also try to develop children's awareness of the work ethic, and also to encourage personal development in certain skill areas.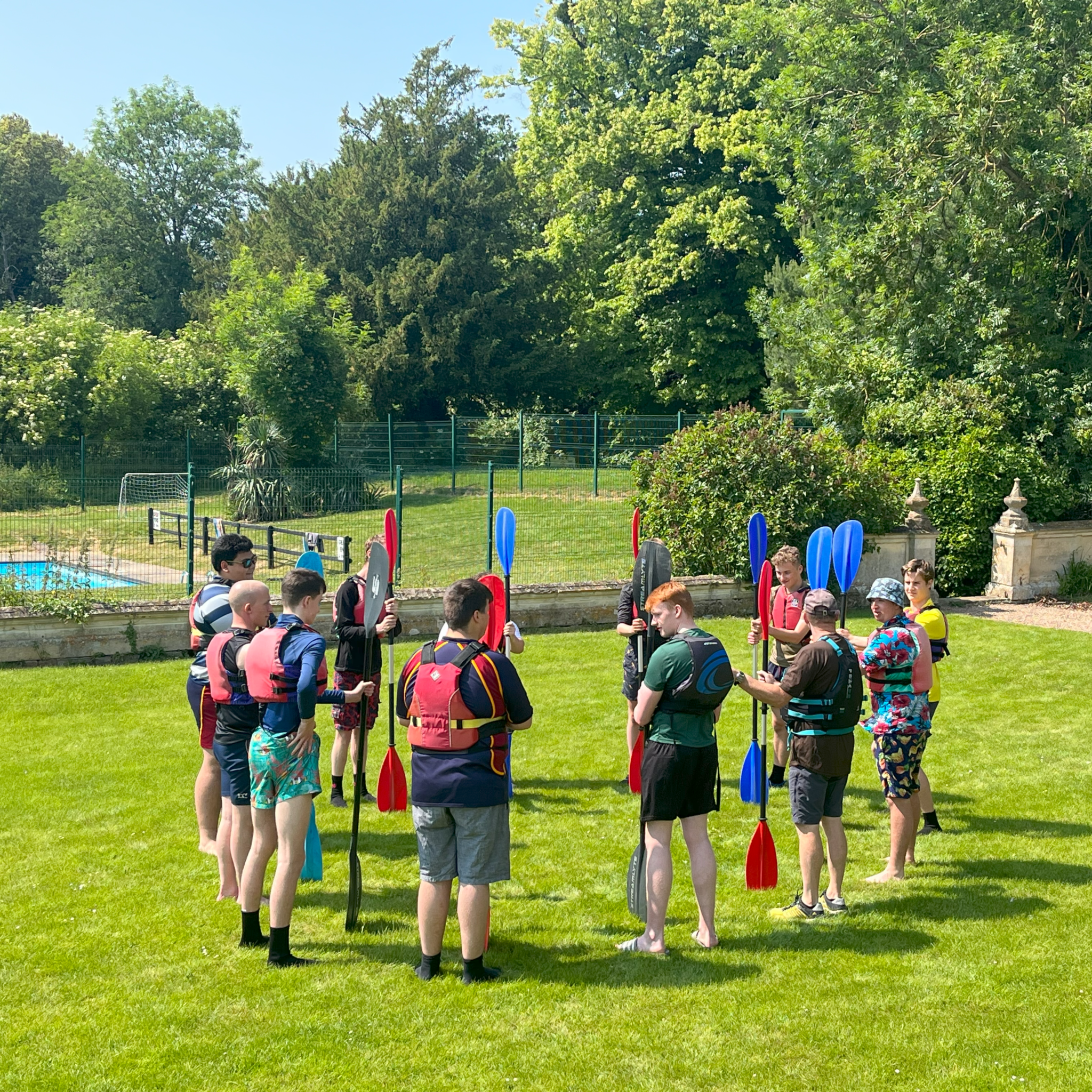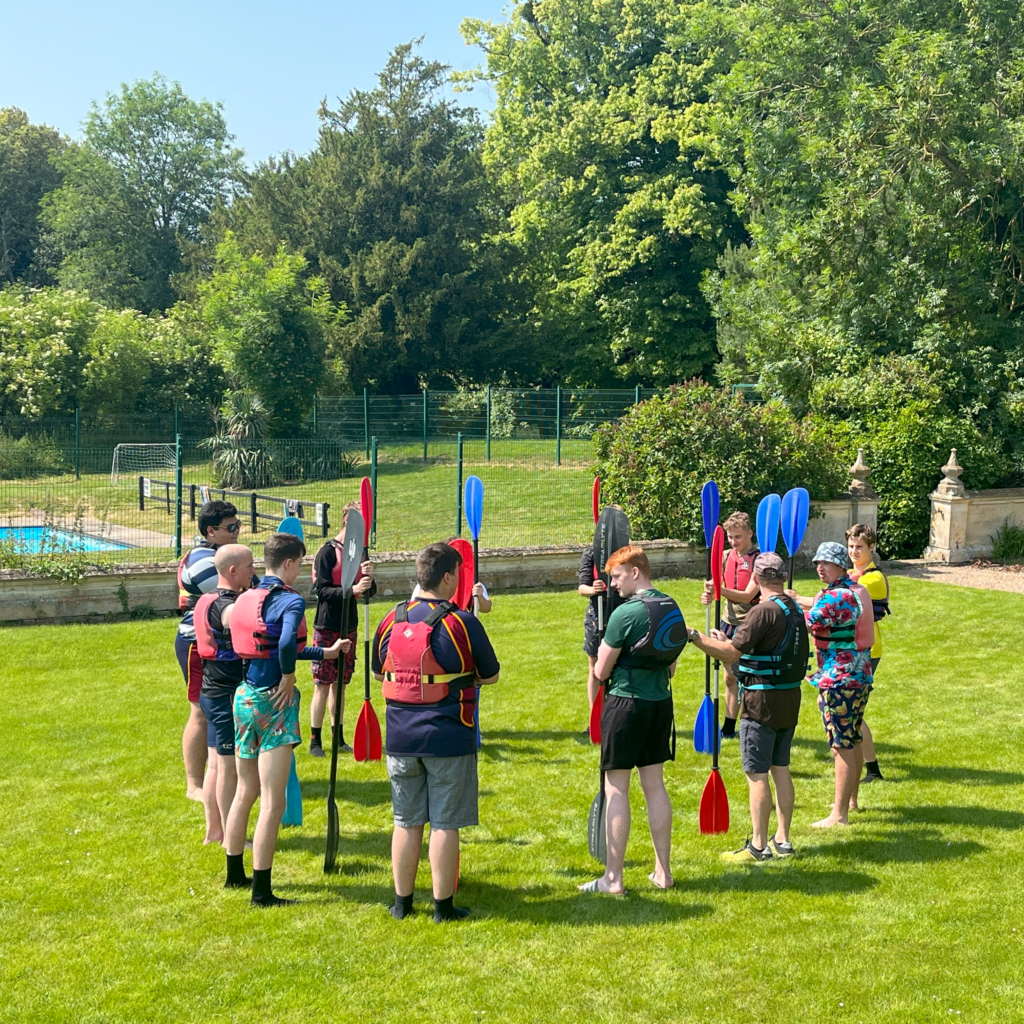 Kayaking
Incorporating kayaking and pool team-building games into the school curriculum offers a variety of benefits. Firstly, these activities enhance physical fitness, promoting a healthy lifestyle among pupils. Secondly, they foster teamwork, communication, and leadership skills as participants collaborate to navigate water challenges. Additionally, such experiences instill resilience and problem-solving abilities, crucial for personal and professional development. At Bredon we have found water-based activities in our outdoor pool provides a unique experience where we can cultivate a holistic approach to education, nurturing not just academic but also social and physical aspects, preparing students for the diverse challenges of life.