Safeguarding
Bredon School is committed to ensuring the welfare and safety of all pupils. We believe that pupils have a right to learn in a supportive, caring, and safe environment, which includes the right to protection from all types of abuse.
We are committed to safeguarding and promoting the welfare of children and young people and expect all staff and volunteers to share this commitment. We have a number of policies and procedures in place that contribute to our safeguarding commitment, including our Safeguarding Policy, which can be viewed in the Policies section of our website, which can also be accessed 
here
.
Our Designated Safeguarding Lead is Miss Charmain Eaton, Deputy Head (Pastoral and Safeguarding) and our Deputy Designated Safeguarding Leads are:
Mrs Natasha Deary, Jarrett Housemistress,
07494419980
Mr Ben Phillips, Sharp Housemaster,
07398584485
Mrs Gina Odam, Thomas Housemistress,
07903477494
.
Mr Alisdair Cradock, Head of Sixth Form,
07398623869
Mrs Vicki Haines, Sixth Form Tutor,  
01684 293156
Mrs Jill Blakeney, School Nurse,
07943271713
Mrs Carey Allen, Mental Health and well-being Lead/Practitioner,
07943271713
Mr Josh Stafford, Head of Transition, 
01684 293156
Mrs Sue Dickson, Junior School Teacher,
01684 293156
Miss Amber Gamble, Junior School Teacher,
01684 293156
Mrs Amy Leeke, SENCo,
01684 293156
Mr Rob Starr, Director of Boarding,
07398840423
Miss Harriet Starkey, Senior Houseparent,  
01684 293156
Mrs Nicola Starr, Houseparent,
01684 293156
We believe that all members of our school community – pupils, staff, parents, and visitors have an important role to play in safeguarding our pupils.We encourage an open culture, where concerns can be raised and addressed promptly.
To promote a safe environment for our pupils, we:
Provide a safe environment for our pupils to learn and thrive.
Train staff and volunteers to be vigilant and aware of the signs of abuse.
Promote an ethos of respect and consideration.
Ensure that all adults working in the school have undergone the necessary checks to ensure their suitability.
If you have any concerns about the welfare of a child, please do not hesitate to contact one of our Designated Safeguarding Leads.
Emergency Contacts
If you have concerns about the welfare of a child and prefer not to speak to the school directly or it's outside of school hours, please contact Worcestershire Safeguarding Family Front Door service on 01905 822666.
For out-of-hours emergencies, contact the Emergency Duty Team on 01905 768020.
Further information for how to make a referral to Worcestershire Children First – Children's Social Care can be found here.
If you have a safeguarding concern about a member of staff or a volunteer and do not wish to speak to the school's Designated Safeguarding Lead, please contact Worcestershire Children First – Local Authority Designated Officer (LADO) on
01905 846221
.
Remember, if a child is in immediate danger or at risk of harm, please contact the police on 999.
All staff understand the principles of Operation Encompass and their role within the process. Our parents are fully aware that we are an Operation Encompass setting, and we ensure that when a new child joins our setting, the parents/carers are informed about Operation Encompass.
In 2022 we were proud to be named one of three national finalists in the "Safeguarding Initiative" category as part of the inaugural Safeguarding and Child Protection Association (SACPA) Awards. We were recognised for our effective implementation of a community-wide culture of safeguarding.
At Bredon School we recognise the importance of quality assurance as we feel it's crucial for protecting children by implementing effective policies and procedures. Regular audits help identify areas for improvement, while ensuring staff are trained to recognise and respond to abuse or neglect. It establishes accountability and transparency, creating a safe and nurturing environment for children to learn and grow.
In August 2023 we were once again awarded the 'Leaders in Safeguarding Award' by the Leaders in Safeguarding Company. Dr Dan Grant noted, "At Bredon school there are clear lines of accountability for safeguarding. There is a clear and transparent culture throughout the school that supports safeguarding and promotes the welfare and wellbeing of children and adults."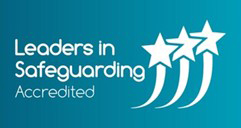 Please find below all of our Safeguarding Bulletin's: