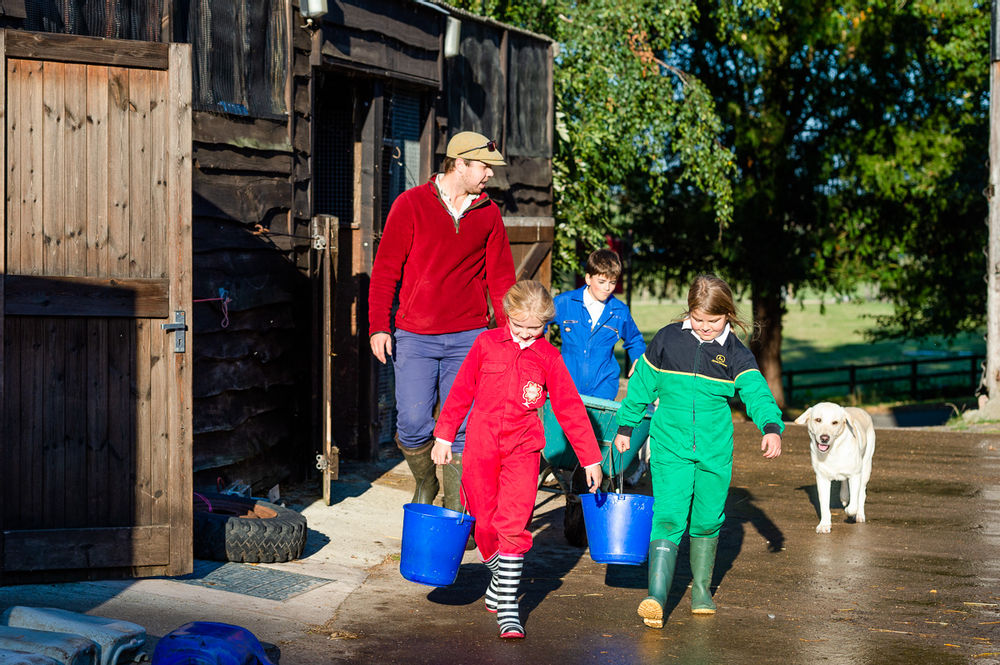 There have been recent calls in the press for Agriculture, as a GCSE subject, to be added to the curriculum in schools across the UK.  Here at Bredon School, we already offer qualifications in Agriculture & Land Based Studies (BTEC).
The Bredon School Farm Manager, Jenny Parkes, tells us more about the Farm and how it benefits all our pupils.
Which animals can be found on the Farm?
The Pull Court herd of Pedigree Large White PigsA small herd of commercial Saddleback PigsThe Bredon herd of Pedigree South Devon CattleThe Bredon flock of Badgerface Welsh Mountain SheepA flock of commercial Welsh Mule Sheep and a small flock of Scottish Blackface sheepAn assortment of chickens, geese, rabbits, guinea pigs and Shetland ponies.
Plus, there are allotments, gardens, greenhouses and a polytunnel.
What happens on the Farm?
Pupils are involved in all aspects of the farm, gaining practical knowledge of animal husbandry, plant husbandry and countryside skills.
All the younger children spend at least one hour each week on the farm. Currently, several key stage 4 and Sixth Form pupils are studying BTECs in Agriculture and Land Based Studies.
The farm is also available as an activity option and children who love animals or enjoy growing plants will find that volunteers and extra pairs of hands are always welcome, some pupils volunteer to help in the mornings before School and at weekends.
At all times pupils are supervised on the farm and at all levels we aim to promote safe working practices. We also try to develop childrens' awareness of the work ethic, and also to encourage personal development in certain skill areas.
The farm is then a real workplace, but it is also a fun, relaxed place for interested pupils to 'unwind' away from the pressures of everyday school life.
Why is the Farm beneficial for pupils?
Pupils can learn new skills, have fun, play and develop self-confidence by spending time with animals and by being in the garden tending plants. It enables:
Responsibility – from caring for animals and plants,Understanding – as they learn about cause and effect (for example, animals and plants die without food and water, weeds compete with plants),Self-confidence – from being trusted to be responsible for animals or plants, from achieving their goals and from enjoying the food they have grown,Love of nature – a chance to learn about the outdoor environment in a safe and pleasant place,Reasoning and discovery – learning about the science of plants, animals, weather, the environment, nutrition and simple construction,Physical activity – doing something fun and productive,Cooperation – from working as part of a team,Creativity – finding new and exciting ways to grow food,Nutrition – learning about where fresh food comes from.
"The work on the farm has done so much to boost his self esteem and I know he values the trust you have put in him"  Parent
How does the Farm and the Land Based learning environment contribute to the achievement of the values we, and the wider Cavendish Education Group, hold?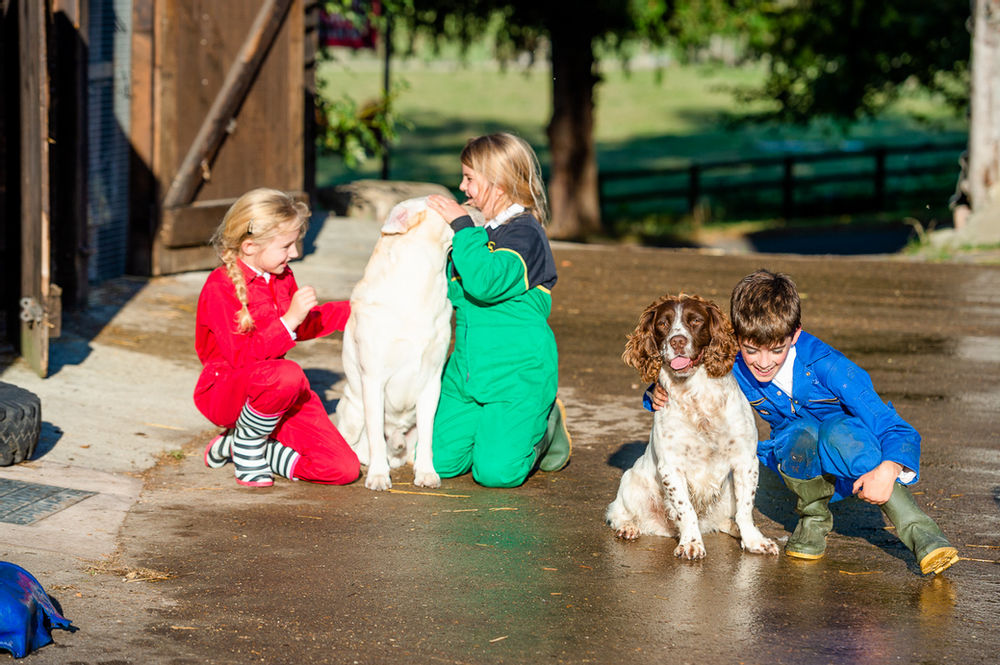 CONFIDENCE
The Farm can help pupils to improve in confidence by encouraging self belief in their knowledge and skills. Being on the farm brings in aspects of not needing to be closely supervised as they become competent at jobs. Giving responsibilities such as feeding the animals, collecting the eggs, watering the plants, helping with lambing can make them feel they can be useful, do have skills that are valued. As they get older being assessed as competent to do lawn mowing for example, and being able to do a good job begins to encourage a sense of pride in what they do.
The RHS Malvern Spring Show: School Gardens Challenge is hugely important in terms of building the Lower School pupils' confidence with communication skills due to the requirement to engage with the public and explain what they did – our pupils really come out of their shells and do this very well.
CHARACTER
The animals need to be fed, they need to be looked after so it introduces the concepts of responsibility and reliability, so looking after animals can encourage development of empathy to others. Manual and laborious work is often involved but the pupils enjoy it because it is for the animals' well being.
Through activity on the Farm, we encourage and develop positive character traits.
COMPETENCE
As well as the specific skills involved in animal care, use of machinery, planting seeds and growing plants, the Farm can help to build competence in 'real world' skills:
Communication – for example the morning helpers can find Jenny to tell her which animals they have fed, what still needs to be fed, if there are any problems – and not just disappear when the bell goes, understanding instructions both spoken and written. Also asking when they are not sure and being encouraged that this is in fact a positive thing as it means they will learn and will gradually begin to think for themselves
Practical application of English and Maths – reading the feed shed board, understanding instructions
Reliability – if pupils want to help in the mornings they need to get into the habit of saying when they will be there and when they won't
Timekeeping – turning up on time, leaving on time
Responsibility – pupils may prefer to be on the farm but lessons must be attended. For example help at lambing time and shearing is welcome but not at the detriment of lessons and learning that some things must take priority over the fun stuff is part of growing up. Also, if a teacher says a pupil can help but only if they hand homework in first, then that pupil needs to be responsible enough to get the homework done and hand it in.
CREATIVITY
Whilst the farm is not directly creative it can focus on engaging the pupils, this leads to them feeling valued, which in turn leads to them being able to make suggestions and develop thinking skills which may aid confidence in their creative skills in other areas.
Mending machinery, repairing fences can be used to encourage pupils to think how it could be done, could they think of a different way to do something ?
The gardening does lend itself to creativity through design aspects such as colour, layout, shape and size of containers. The gardens that the pupils have designed for the RHS Spring Show have been immensely creative and they have won awards to prove it!
The School and its Farm firmly believe that we should be showing children that any additional learning needs they may have are not an issue, it doesn't need to be hidden. We should be showing them that it doesn't stop them achieving, we need to focus on finding their strengths and promoting them.