Commemorating Remembrance Day the Combined Cadet Force contingent of Bredon School paid tribute to those who have gone before them in a Service of Remembrance. Led by Mr Stephen Aiano, Trooper in the Honourable Artillery Company Light Cavalry and Governor of the School pupils came together to remember those who lost their lives in both of the World Wars and in conflicts since.
Gathering in the formal gardens in front of Pull Court, the names of those within the Bredon community who have lost their lives in conflict was read out and a poppy laid to honour every one of them before pupils held a two-minute silence broken by the Reveille.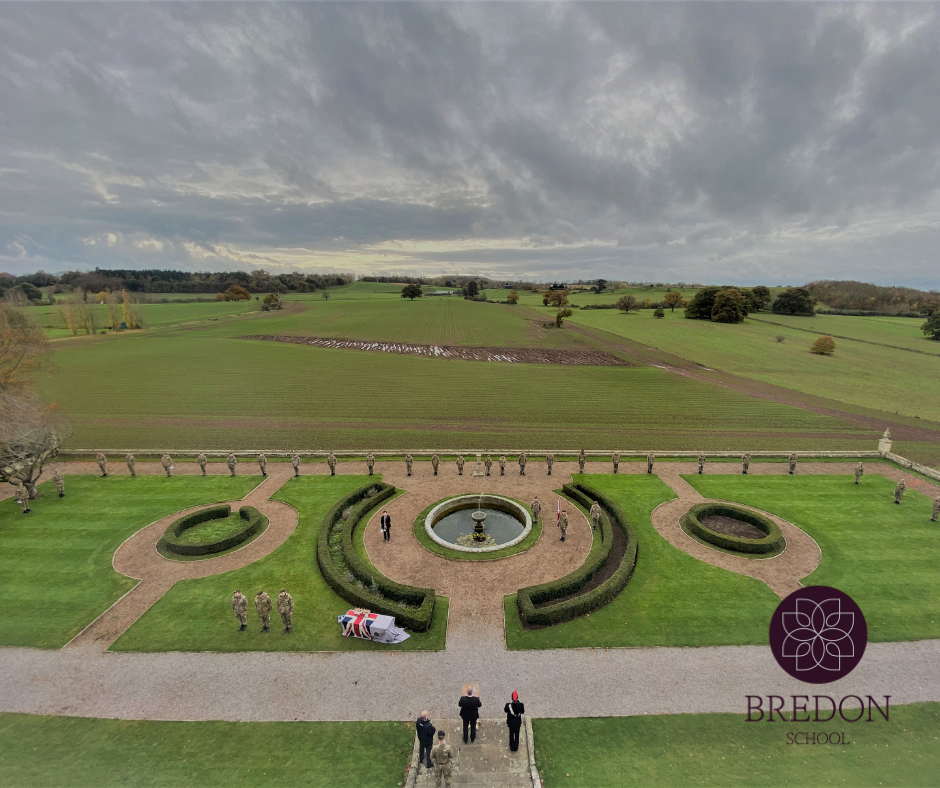 NB: All COVID protocols were adhered to during this ceremony. Pupils distanced by less than 2 metres are from within one 'bubble'.