Yesterday the whole Bredon School community came together to pay their respects at our annual Remembrance Day Service, held in the main garden of Pull Court. All pupils and members of staff stood outside the front of the school building to be a part of the moving and poignant Service.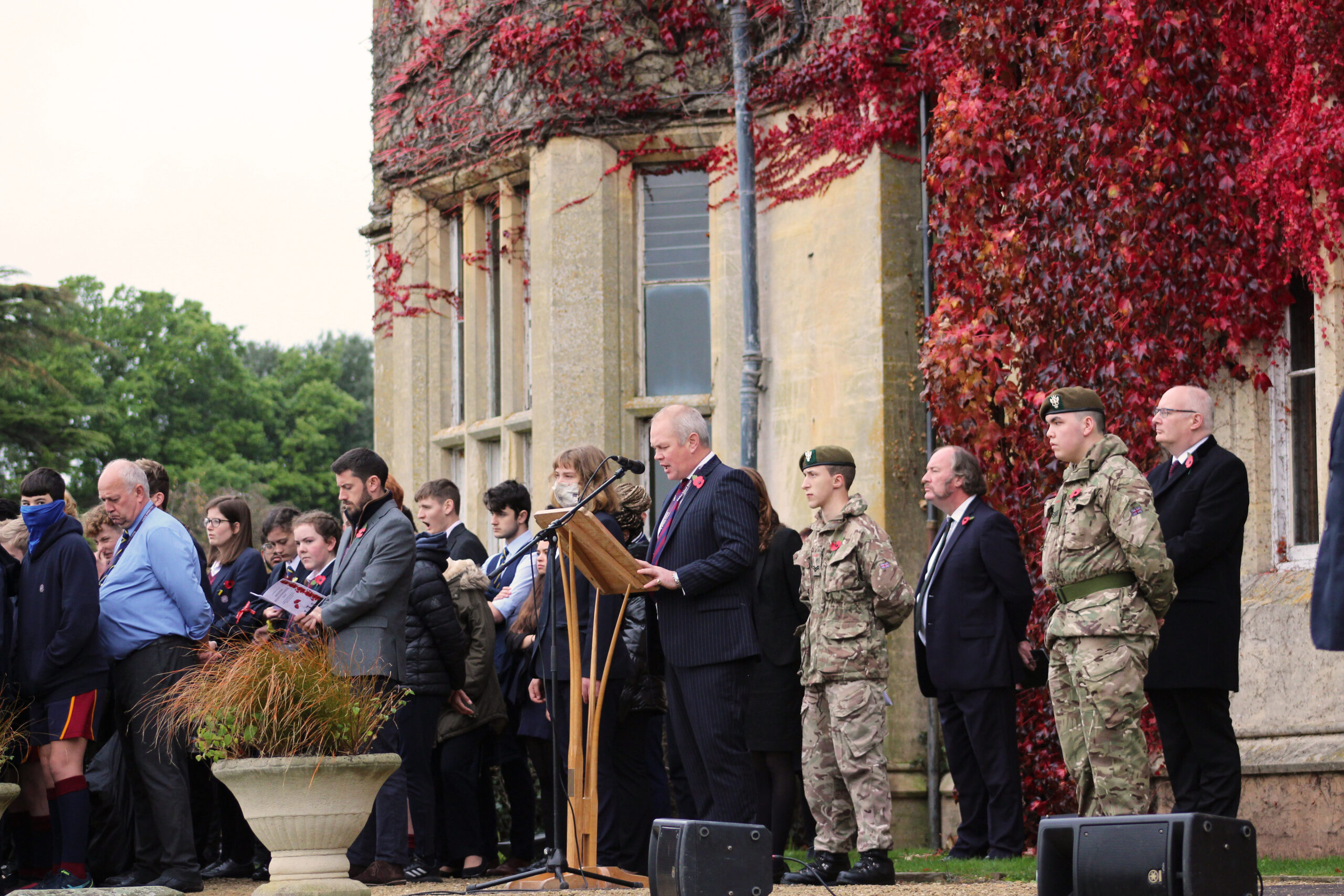 The Bredon School Combined Cadet Force (CCF) stood in formation around the perimeter of the fountain, which provided a beautiful focal point for a wreath to be placed in memory of all those who have made the ultimate sacrifice in war. Tributes were paid to the nine men from Bushley village who lost their lives in the First World War:
Private – Harry Bottrell
Lance Corporal – J.O. Griffin
Rifleman – Sidney Sage
Private – Arthur Nicholls
Private – Robert Tomlinson
Private – A Matty
Second Lieutenant – D P Morgan
Private – Harry Starling
Rifleman – Alan Russell Cowan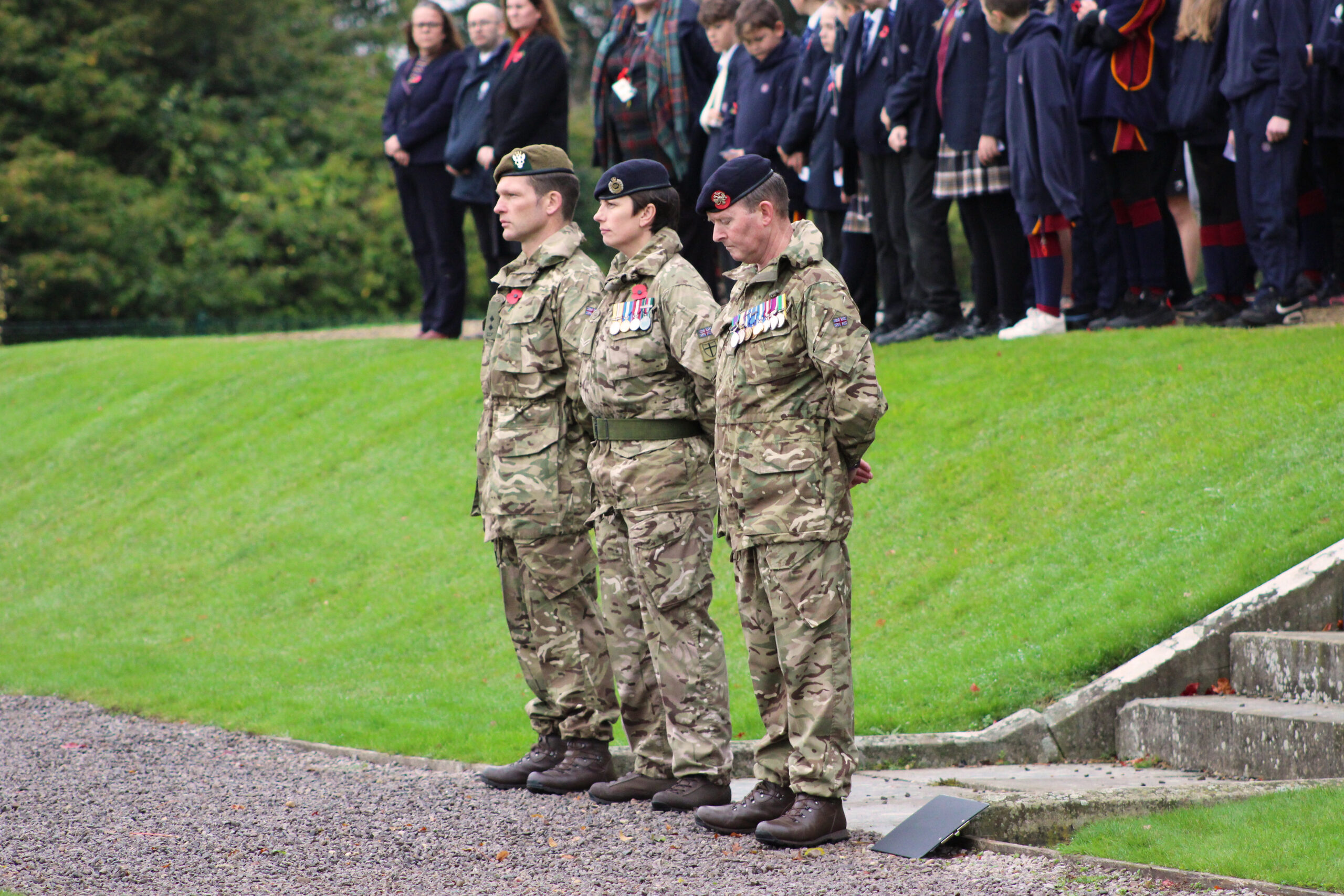 In a reading by Mr Chance, pupils learned about the significance of the poppy and as 'The Last Post' was played, pupils and staff alike bowed their heads in quiet contemplation as a single shot was fired by Head Girl, Eloise to mark the end of our one minute silence.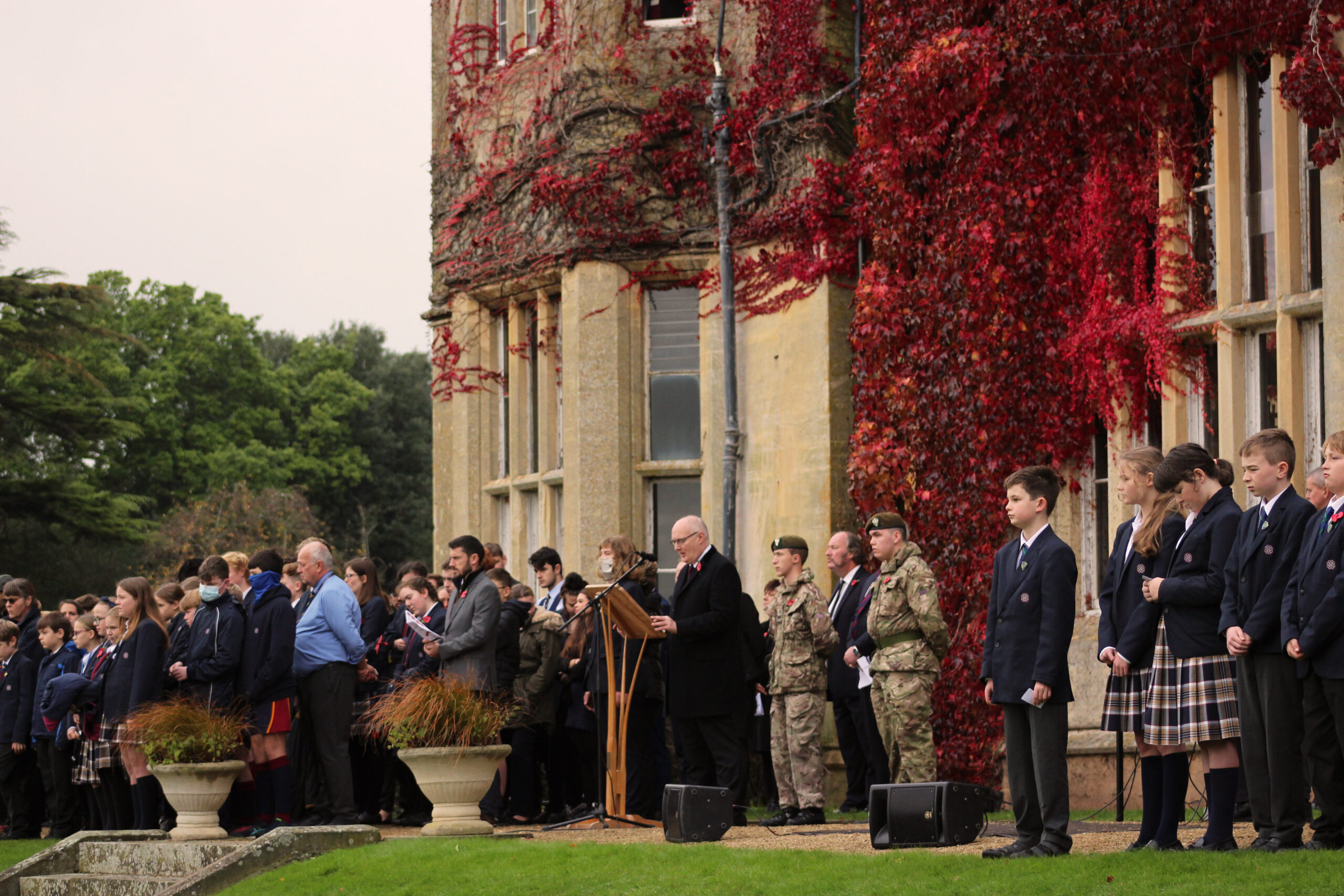 The whole school joined together to sing a rousing rendition of the National Anthem, led by Mr Stafford Head of the Junior School, Junior School pupils and Ivan B in Year 11.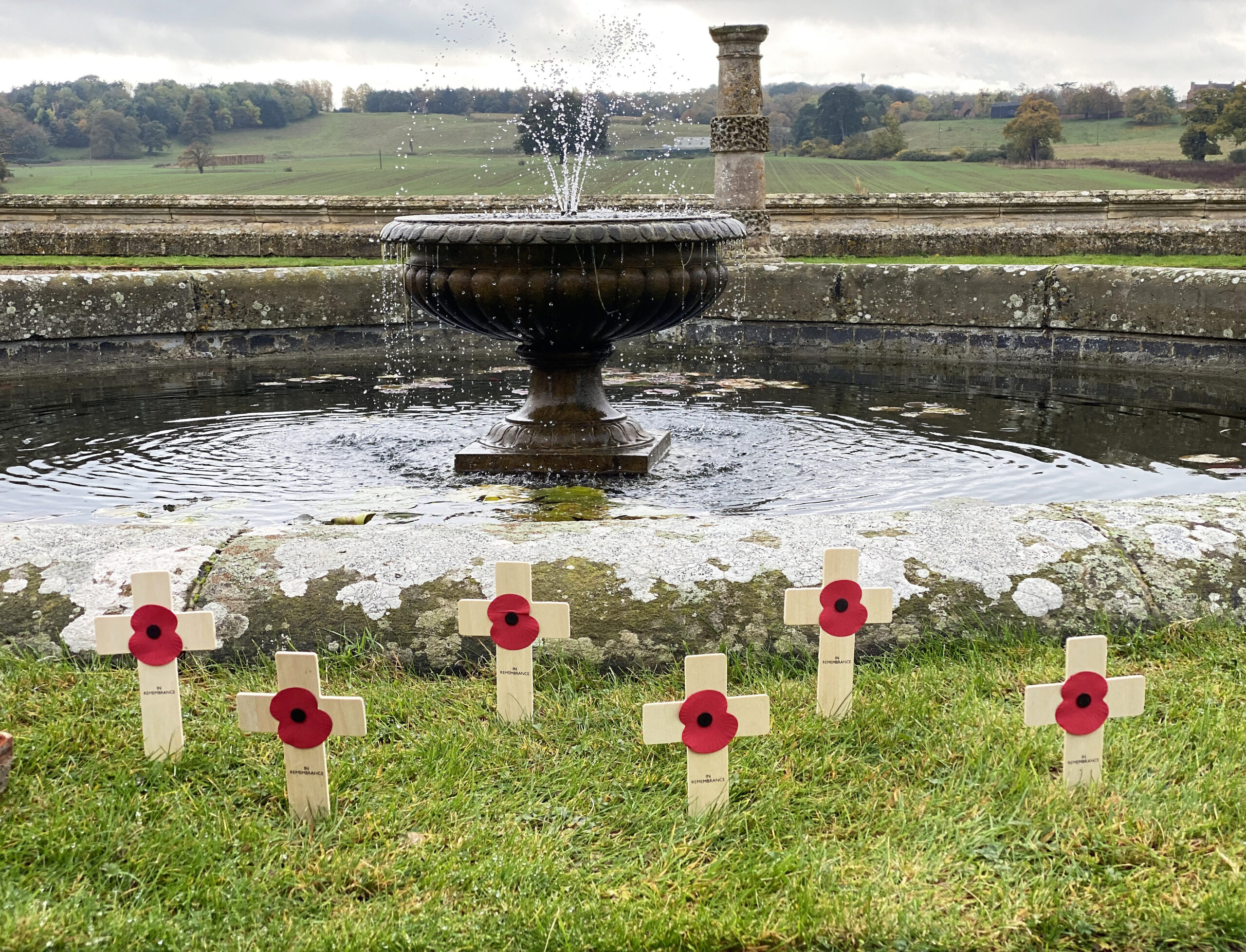 Our CCF Cadets were immaculately dressed in their military uniforms, led by CCF School Staff Instructor WO2 (SSM) Mr Lloyd, Head of Uniformed Services Miss Eaton, and Head of Jarrett House Mr Cradock. With our CCF on full parade, and as a school with strong military roots, it was heart-warming to see every pupil and member of staff proudly wearing their poppy.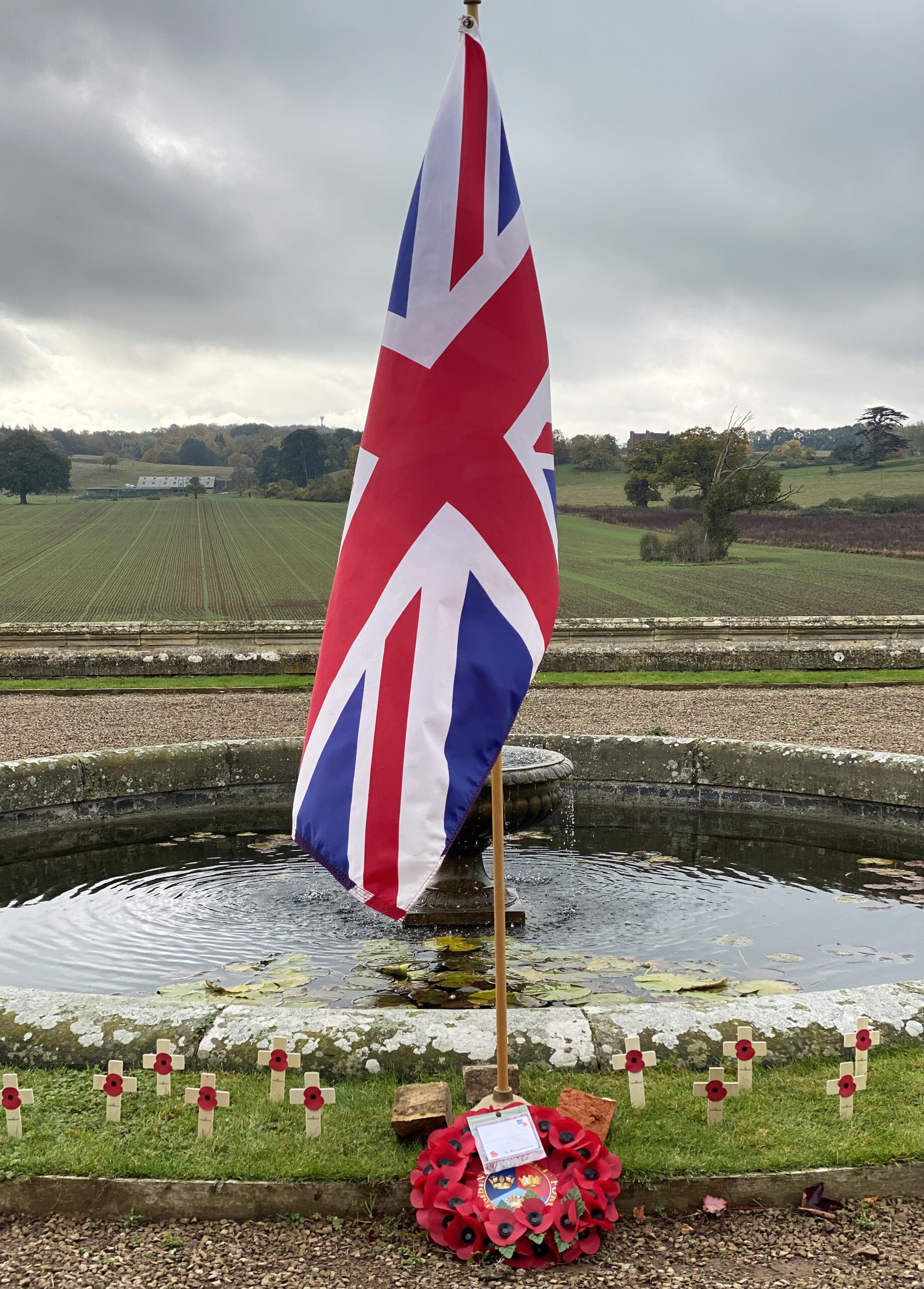 Lest we forget.